New features
More colors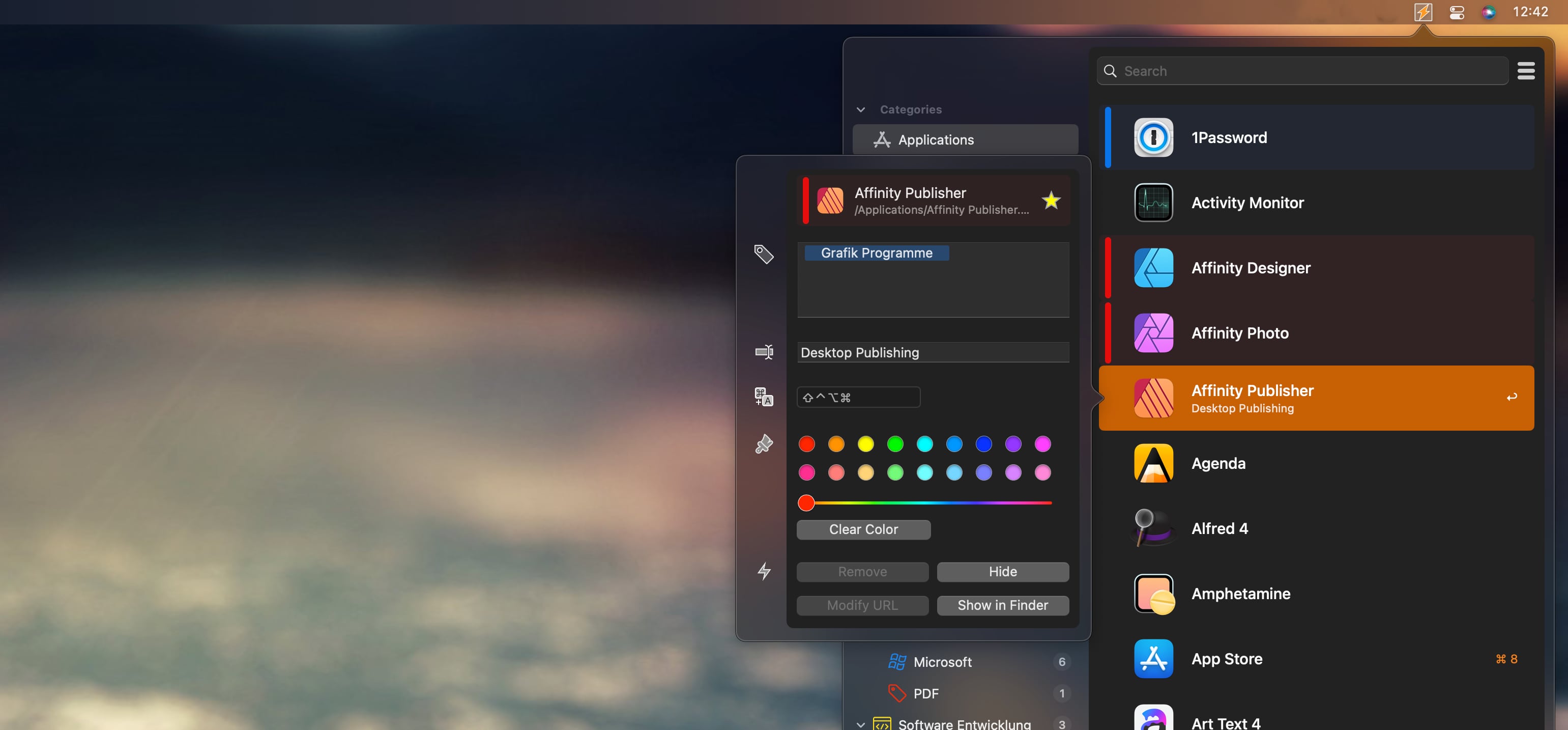 Self-defined colors can now be used in addition to the predefined colors for tags and entries. Make your colors even more flexible than before!
---
More tag icons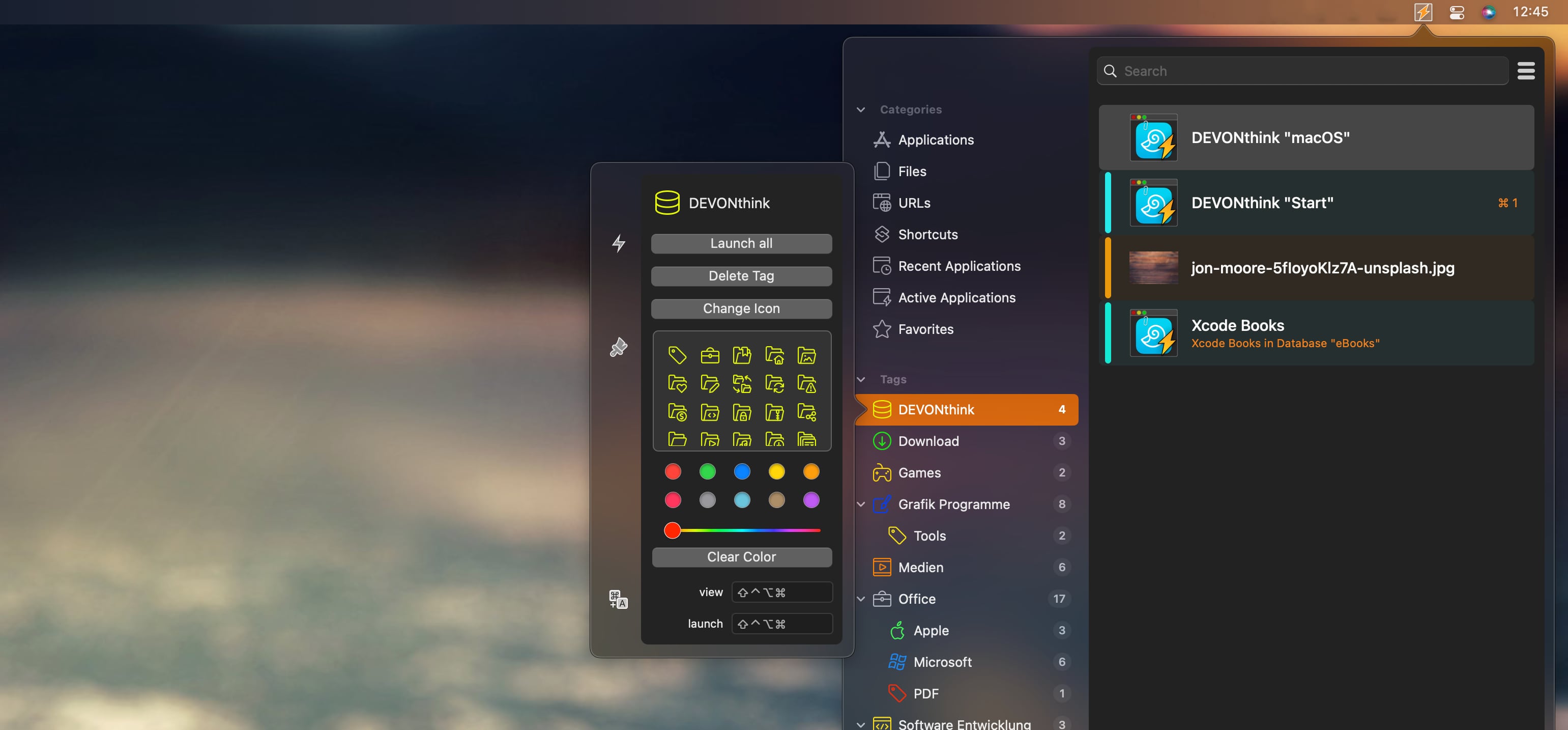 The selection of available icons for tags has been extended again. Currently you have 143 icons to choose from, from which you can select your suitable icon for a tag.
---
More search-results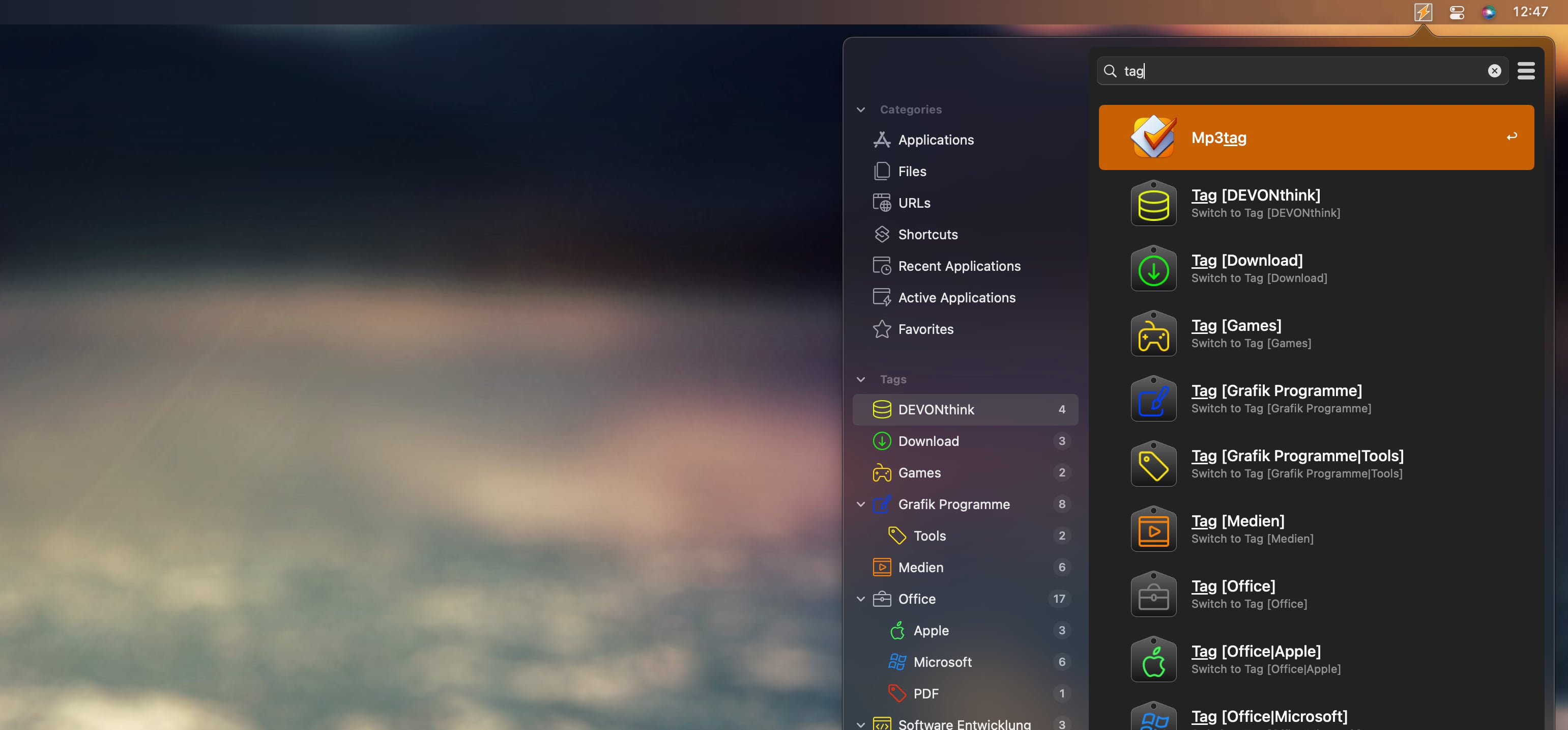 You can now optionally display tags when searching in the main window. In the settings you can define if the selection of a tag should show the entries of the tag or if all entries of the tag should be launched.
---
Bug fixes and other adjustments
When the main window of Start is displayed as a separate window in the center of the screen, it could happen that the window was displayed incorrectly scaled on a system with multiple monitors.
Start will ignore the Timemachine Volumes for updates on new Volumes.
The sorting of entries incorrectly distinguished between upper and lower case of a name.