DEVONthink is a great software for managing and organizing all kinds of information. Opening DEVONthink with Start is very easy - but wouldn't it be handy if you could not only launch DEVONthink, but also switch directly to the desired database right away or display a specific information or file in DEVONthink? The whole ideally as from Start known also with a keyboard shortcut?
Every database, group or even every single element in DEVONthink has its own URL. These DEVONthink specific URLs always begin with "x-devonthink-item://" followed by an alphanumeric identifier that uniquely identifies the respective element.
Start offers the possibility to add URLs as entries and then to tag them or add comments and colors - not to forget the possibility to open entries in Start with a keyboard shortcut.
---
Opening a DEVONthink-Database
As mentioned at the beginning, each item in DEVONthink has its own URL. Finding this URL for a database is very easy:
Simply right-click on a database in DEVONthink and then select "Copy Database Link" from the context menu. This copies the URL of the database to the clipboard.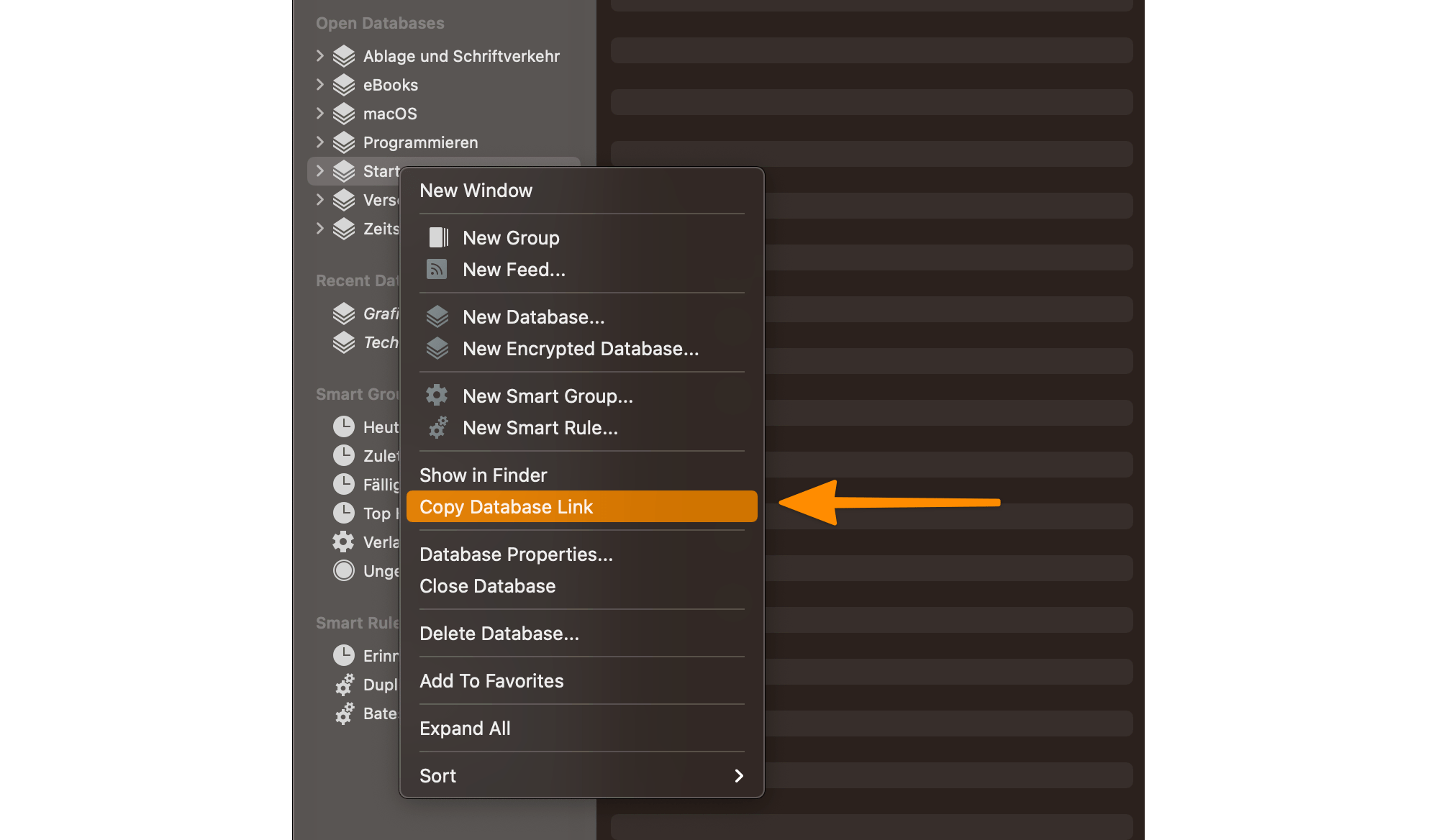 Now create a new URL entry in Start: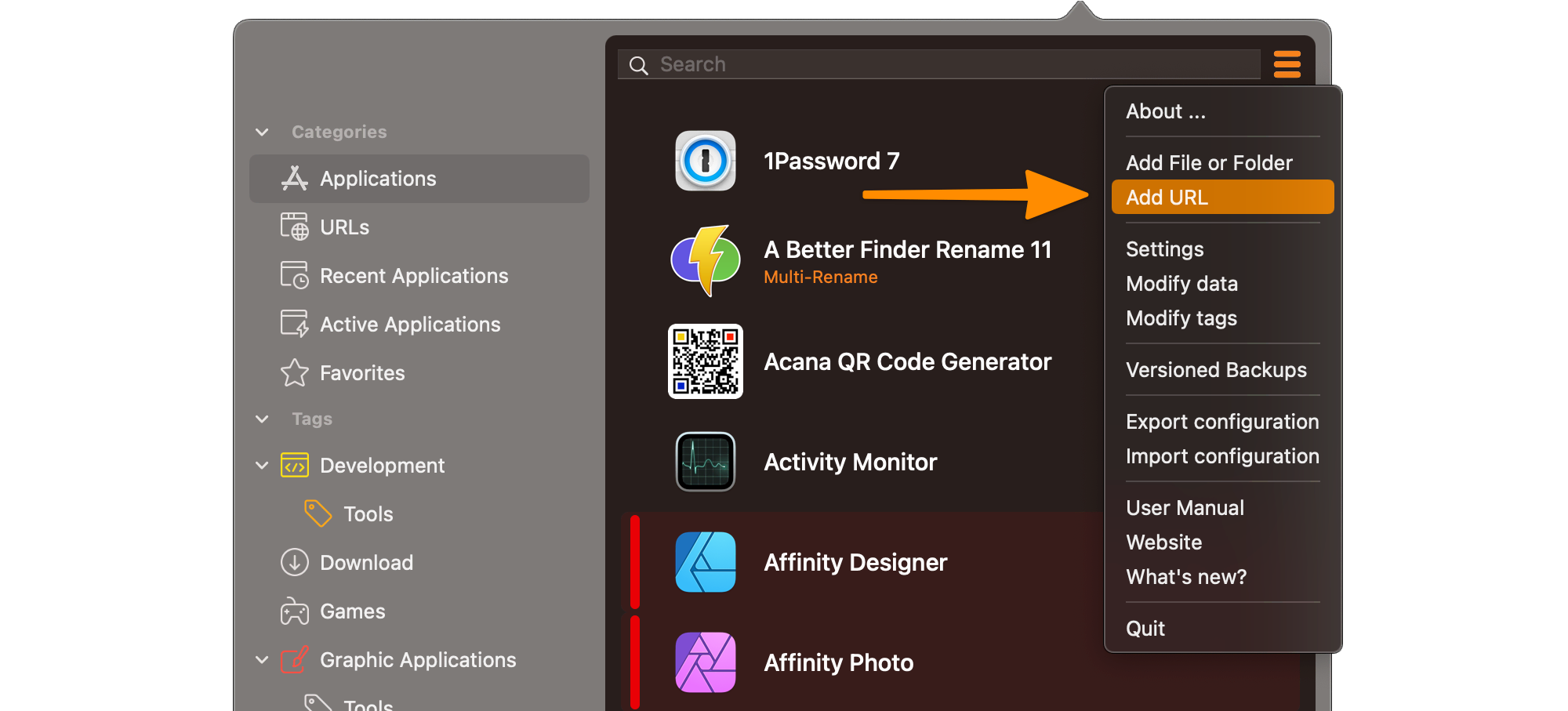 In the following dialog paste the URL from the clipboard and give the new entry a suitable title:

This will add the URL entry to Start. Now you can customize it according to your preferences and also assign it its own keyboard shortcut:
.
---
Opening other DEVONthink elements in Start
In addition to complete databases, other elements from DEVONthink can also be added as URL entries to Start using the procedure described above and are thus quickly and easily accessible.
The respective URLs for this can also be found very easily in DEVONthink: simply right-click on an item and then select "Copy Item Link" from the context menu. The URL will then be copied back to the clipboard and can be added to Start in the same way as described above.